5 Servings/Day
Goal: 5 Servings/Day
Click the photo to download a high quality copy.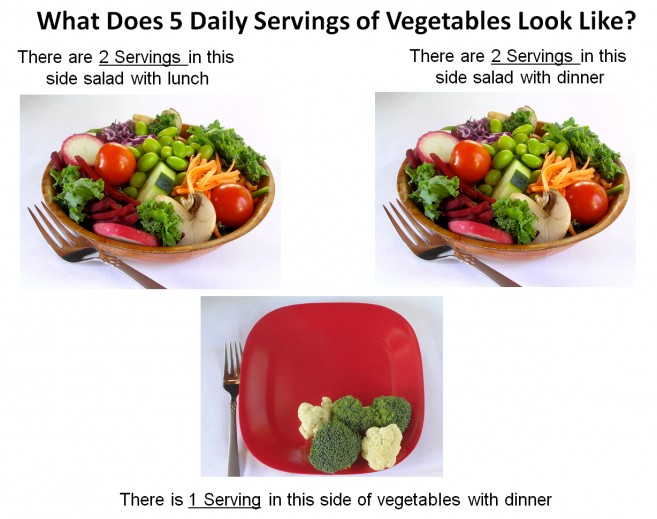 Based on the Mediterranean diet study, your goal is to consume 5 servings of vegetables/day. In order to better visualize how much this is, the photo above shows the exact weight of vegetables consumed in the Mediterranean study.
Moving up to 5 servings/day is easier than you might imagine: consider one medium sized salad with lunch (2 servings), a similar salad with dinner (2 servings) and a side of vegetables with dinner (1 serving) for a daily total of 5 servings.
The heart healthiest vegetables are dark green and the best choices are spinach and kale. Avoid loading up on lettuce because of its lower nutrient density.
For health purposes, vegetables come color coded! Each color has its own set of health promoting nutrients-so aim for as colorful a grouping of vegetables as possible.
For dressing, use olive oil and vinegar (olive oil is rich in heart healthy monounsaturated fats and vinegar reduces the amount of sugar you absorb from your meal).